3 Gallon Tubs for Scoops Shops!
Ice Cream Novelties for all!
SCHOEP'S ICE CREAM SINCE 1928
For over 93 years Schoep's Ice Cream Company has been a Wisconsin favorite. We've lived through all the fads and trends, but at the end of the day we know what people want: delicious ice cream! To get there we start with real milk and cream from our local Wisconsin cows, don't add any artificial stuff, use only quality ingredients and make it under the safest manufacturing conditions.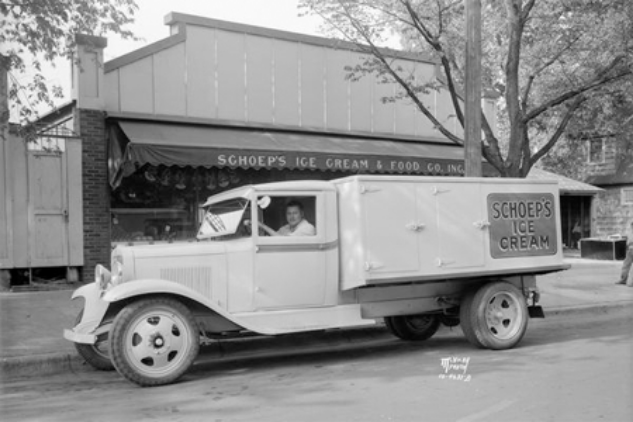 Made in Madison
PROUDLY WISCONSIN
We have called Madison our hometown since 1928. The city is fiercely independent; an isthmus straddled by Lakes Mendota and Monona, sometimes she feels like an island. We couldn't wish for a better microcosm for our country: diverse, intelligent, thoughtful and forward thinking. Adjectives we aspire towards. We have doubled down on our dedication to the city and our team by investing in improvements to our facilities and growing our local presence. Keep an eye out for local events and giveaways. We love you Madison!
Our Commitment
For over 90 years Schoep's has been in the smile game. We love seeing moms, dads, kids, aunts, uncles, grand parents and just about everyone smiling. And people LOVE to smile while eating Schoep's Ice Cream. Our pledge to you is to continue making the highest quality products with the best ingredients to keep you smiling.
FAQs
+

Where can I buy Schoep's Ice Cream?
+

What are your safety protocols?
+

Why did you discontinue my favorite flavors?
+

How do I become an influencer?
+

How do I get my local market to carry Schoep's Ice Cream?
+

Is Schoep's Ice Cream Glueten Free?
+

Do you make any organic ice cream?
+

Does Schoep's contain peanuts?
+

Is Scheop's Ice Cream pasteurized?
+

Where do you get your dairy from?
+

Is Schoep's Ice Cream Kosher?
+

My Schoep's Ice Cream is damaged or doesn't taste right, what should I do?
+

How do you come up with your flavors?
+

What does All-Natural Ice Cream mean?
+

Where do you make Schoep's Ice Cream?
+

Can I buy your ice cream online?
+

Where can I find ingredient and nutritional information?
Find Nearby Your Favorite