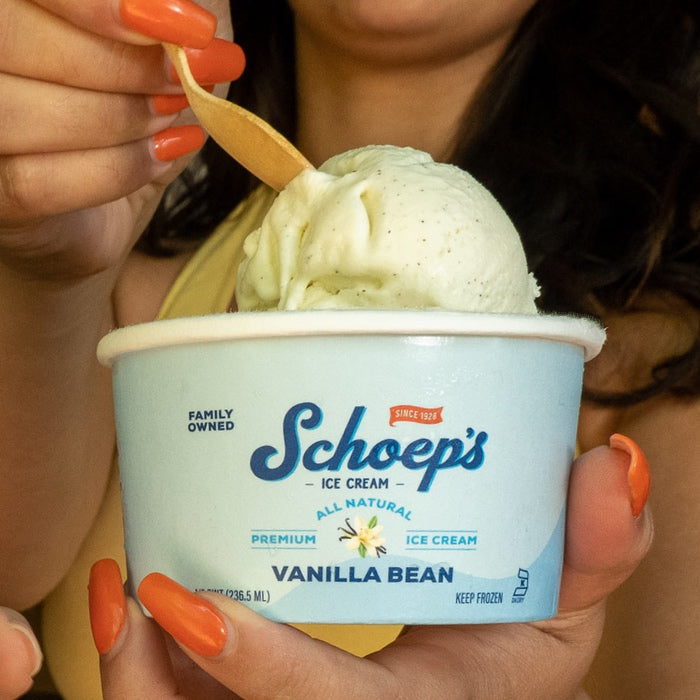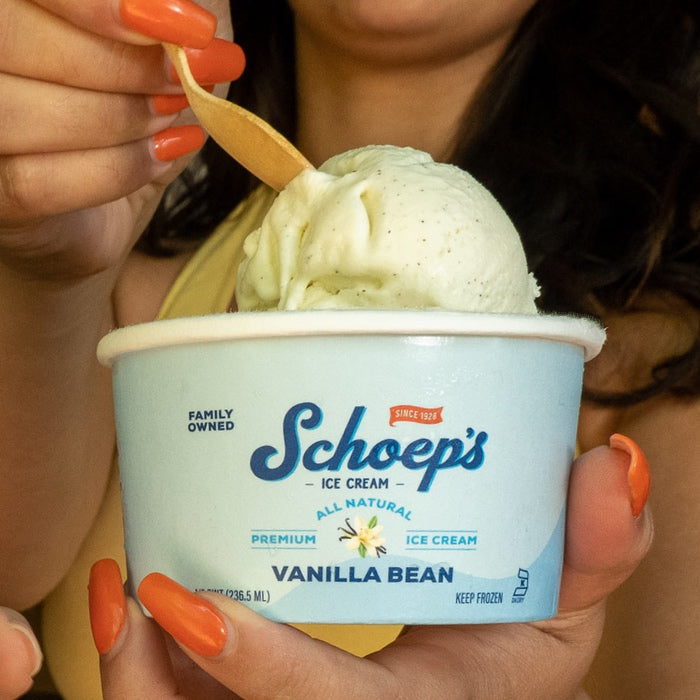 1/2 Pint Vanilla Bean
No joke, this might be the best vanilla ice cream on the planet. Our vanilla bean is so delicious and so precious we wanted to put it in a 1/2 pint form. This innovative package is an industry first, offering the perfect amount for a single dessert.
Want your local market to stock Schoep's Ice Cream? Print out our "Request Form" below and give it to their manager. Thanks for the support!
INGREDIENTS: Milk. Cream, Sugar, Condensed Skim Milk, Coen Sweetener, Fructose, Whey, Stabilizer (Guar Gum_ Soy Lecithin: Egg Yolk, Locust Bean Gum, Carrageenan. Standardized with Sugar), Sugar. Natural Vanilla Flavor, Ground Vanilla Beans CONTAINS: Egg, Milk, Soy Manufactured in a facility that produces products contaLning peanuts on shared equipment.
X